Managing our Mental Health through Back to School Transition: Presentation for Kids & Company, September 2021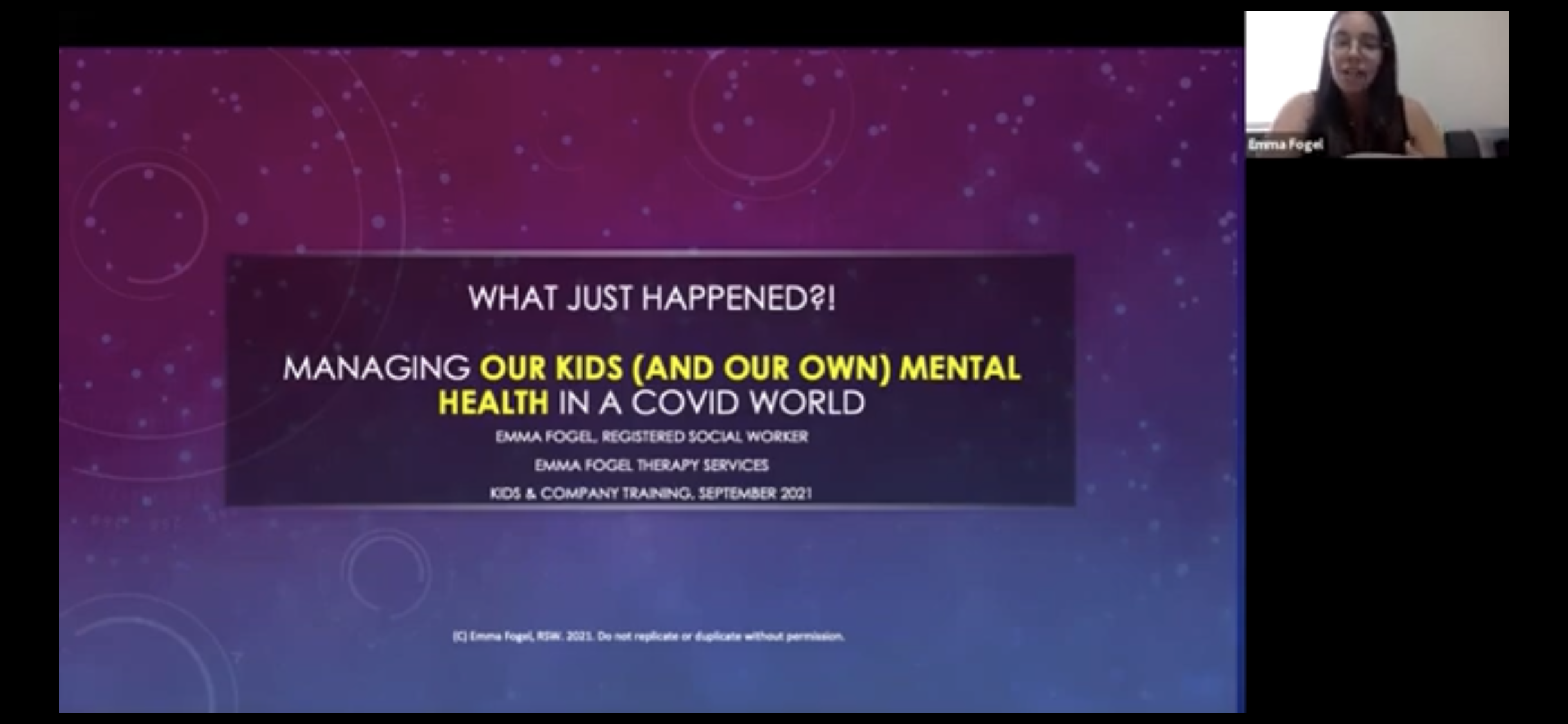 Managing our Mental Health through Back to School Transition
Emma presented to the Kids & Company community about managing our kids (and caregiver) mental health throughout the challenging transition of back-to-school following life at home throughout the pandemic.
Click the link below to view Emma's presentation. 
Managing Separation Anxiety After Being Attached At The Hip:
Article for Hacking Sophia, July 2021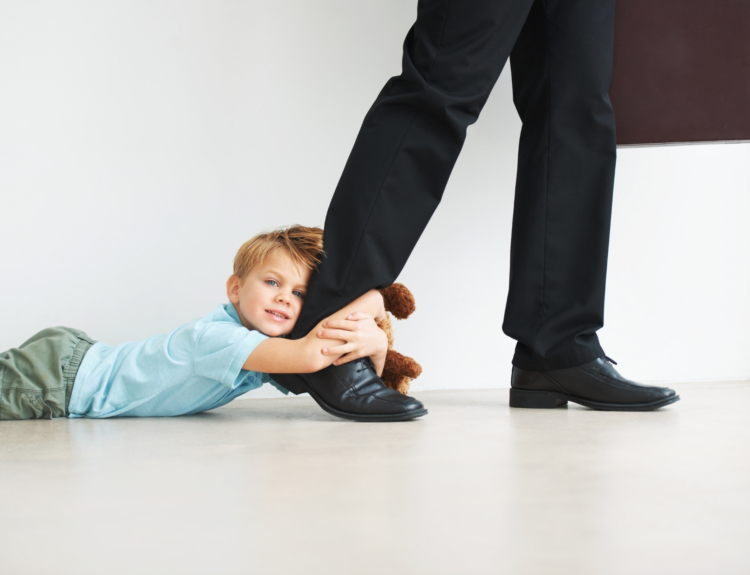 Managing Separation After Being Attached at the Hip For a Year
Emma contributed to Hacking Sophia, a development program designed to accelerate working parents' impact, with regards to transitioning back to work/school post-COVID. 
Click the link below to read more on Emma's tips and tricks for supporting healthy resilience and managing separation anxiety come September 2021. 
Ontario Camp Association article for Bell Let's Talk Day 2021
To bring awareness and education for #BellLetsTalkDay 2021, Emma wrote an article for the Ontario Camp Association that addresses the collective grief, loss and suffering we have all experienced throughout the last year amidst the COVID-19 pandemic.
Click the link below to learn to read Emma's thoughts on the imperative emphasis for mental health support, the practical anagram, FACE COVID (developed by Russ Harris, 2020), and resources to respond to our emotions effectively here.
Emma and Dr. Carissa Simone, (Fellow in the American Academy of Pediatrics and pediatrician at Kidcrew Pedtriatric Medical Centre), co-wrote a psychoeducational guide to help support children and families manage both their physical and mental health amidst wintering through a pandemic.
Emma was invited to speak on The Camp Owners Podcast to address supporting families' fears and anxieties
and expectations during a summer at camp.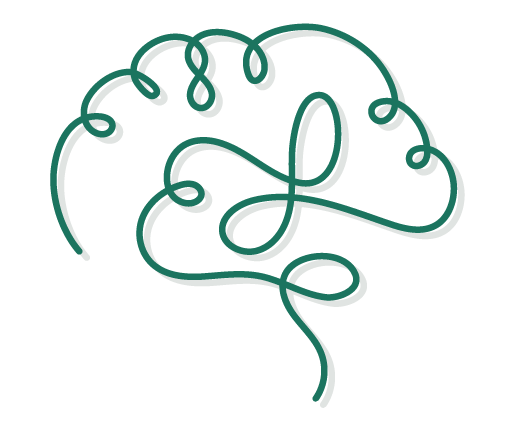 Copyright Emma Fogel Therapy Services | Designed by Raquel Walman Creative Studio